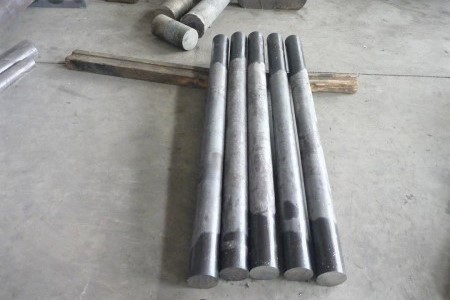 Monel 400 | Alloy 400 | Nickel Alloy Supplier Thailand | Nickel alloy Indonesia supplier | Alloy 400 Plates | Alloy 400 Bars
E Steel leading supplier of Alloy 400, Monel 400, UNS N04400, 2.4360, 2.4361 Alloy 400 is a nickel-copper alloy with excellent resistance to a wide range of corrosive environments. With a vast knowledge of metallurgy and the largest stock in Asia, We are highly focused on offering alloys that with their unique characteristics can handle extreme environments of all sorts.
Monel 400 (or known as Alloy 400)
Monel 400 is a nickel-copper alloy (about 67% Ni – 23% Cu) that is resistant to seawater and steam at high temperatures as well as to salt and caustic solutions. Alloy 400 is a solid solution alloy that can only be hardened by cold working. This nickel alloy exhibits characteristics like good corrosion resistance, good weldability and high strength. A low corrosion rate in rapidly flowing brackish or seawater combined with excellent resistance to stress-corrosion cracking in most freshwaters, and its resistance to a variety of corrosive conditions led to its wide use in marine applications and other non-oxidizing chloride solutions. This nickel alloy is particularly resistant to hydrochloric and hydrofluoric acids when they are de-aerated. As would be expected from its high copper content, alloy 400 is rapidly attacked by nitric acid and ammonia systems.
Nickel Alloy 400 has great mechanical properties at subzero temperatures, can be used in temperatures up to 1000° F, and its melting point is 2370-2460° F. However, alloy 400 is low in strength in the annealed condition so, a variety of tempers may be used to increase the strength.
----------
Characteristics of Monel 400?
Resistant to seawater and steam at high temperatures
Excellent resistance to rapidly flowing brackish water or seawater
Excellent resistance to stress corrosion cracking in most freshwaters
Particularly resistant to hydrochloric and hydrofluoric acids when they are de-aerated
Offers some resistance to hydrochloric and sulfuric acids at modest temperatures and concentrations, but is seldom the material of choice for these acids
Excellent resistance to neutral and alkaline salt
Resistance to chloride induced stress corrosion cracking
Good mechanical properties from sub-zero temperatures up to 1020° F
High resistance to alkalis