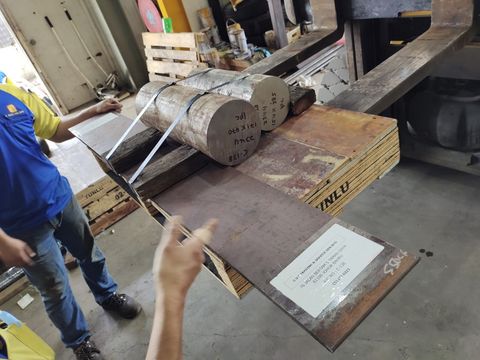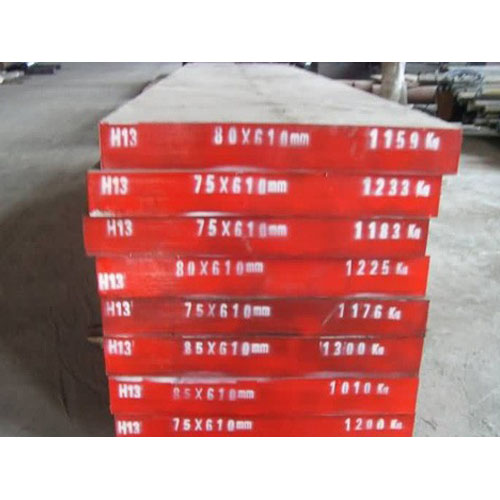 H13 Plate | 2344 Steel | SKD61 | H13 Tool Steel | 1.2344 | 8407
AISI H13 Hot Work Tool Steel air hardening, with good toughness, resistance to abrasion and high red hardness. It resists softening to 550°C and has good resistance to heat checking. Will Nitride with a case hardness over 1000 V.P.N. Generally supplied annealed to HB 230 max.
H13 Tool Steel (or equivalent as SKD61, 8407, 2344 Steel)
High strength at elevated temperatures, high hot wear resistance, good toughness, thermal conductivity and resistant to hot cracking, limited water cooling possible. Applications: Standard material for hot forming tools, extrusion tools, forging dies, pressure casting tools, hot shear knives, tools for the plastic industry. Also available in EFS and ESR condition where better properties are required.
----------
Chemical Composition :
| | | | | | |
| --- | --- | --- | --- | --- | --- |
| C | Si | Mn | Cr | Mo | V |
| 0.32 - 0.42 | 0.8 - 1.2 | | 1.80 - 2.10 | 0.15 - 0.25 | 0.80 - 1.20 |