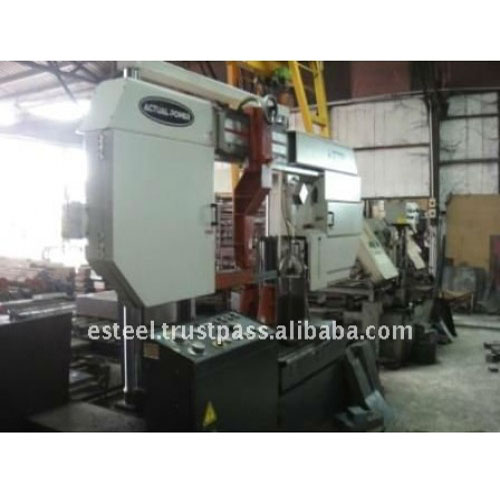 Bandsaw stainless Steel Cutting Services | cnc bandsaw cutting | Full Automative cutting | metal saw cut service
Bandsaw cutting service for Plate up to size 1000mm width. We specialise in bandsaw cutting services for a wide range of materials up to 1000mm diameter.The materials
Bandsaw Cutting Services - Plate
Bandsaw cutting service for Plate up to size 800mm width.
----------
We specialise in bandsaw cutting services for a wide range of materials up to 600mm diameter. The materials we can cut to your required sizes include:
Mild Steel Products
API Pipes, Round Bars, Hollow Sections, Angle Bars, Channels, Beams and various structural products
Stainless Steels
304, 316, 17-4PH, 410 ,420, 440 and similar grades.
Carbon Steels
AISI 1045, 1020, S45C, S20C, ASSAB 760 and similar grades.
High Tensile Steels
AISI 4140, 4130, ST52-3N, S355, ASSAB 709 and similar grades.
Plastics
Teflon, Delrin and similar grades.
Aluminium
Nickel Alloy
* WE HAVE FEW UNITS OF AUTOMATIC BANDSAW MACHINES CAPABLE OF CUTTING STEEL RODS, PIPES AND PRODUCTS UP TO A DIAMETER OF 600MM.